You can now download our behavior stories in Spanish!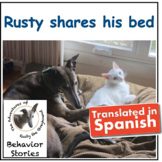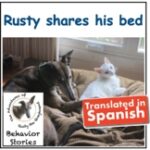 That's right, our most popular Rusty the Greyhound behavior stories have been translated into Spanish – we're so excited to share them with you!
Whether your classroom is predominantly Spanish or you're teaching it to English Language Learners, Rusty the Greyhound is sure to give your behavior lessons a new edge.
Follow Rusty on his adventures in learning how to wait his turn, manage his emotions, and play nicely with his friends. But this time, in Spanish!
More about Rusty…
Rusty is a lovable greyhound that has had a hard time fitting in and playing by the school rules – but things are beginning to change.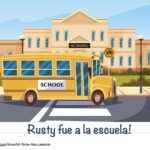 Since moving to a new school and spending lots of time with Mr. Tom, Rusty is starting to learn what it means to demonstrate good behavior both inside and outside the classroom. And he's here to teach your students all about it.
What makes Rusty so admirable is that he isn't a model student. He finds lots of situations very challenging and often makes mistakes, but he's willing and ready to learn from them. He listens to his teacher and comes to understand what it means to be a good friend and student.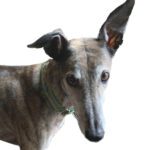 Your students will love Rusty because…
He's relatable
He's friendly
He makes a great classroom mascot
He's a wonderful role model
Why not explore Rusty's stories in more depth by bringing some of our behavior games and activities into your classroom?