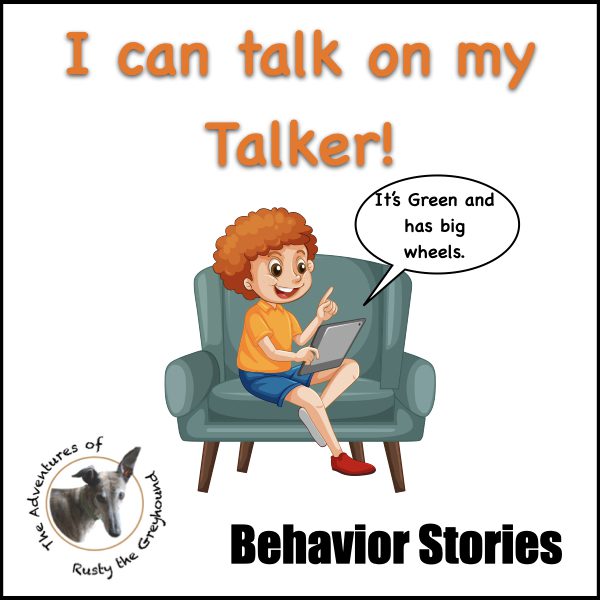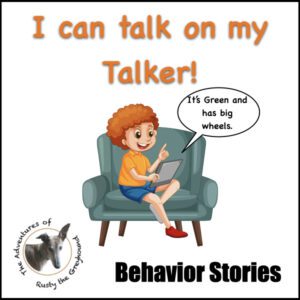 Rusty the Greyhound: I can talk on my Talker! – Social Skills Behavior Story – SEL
This is a set of worksheets in a story format that was created to help students learn how to navigate their new talker. While you won't need it as their speech therapist, these worksheets are intended for their teachers and parents to practice with your student. At first, there might be too many pages with words that you haven't taught yet. Just pull that worksheet out and hold it back until you teach it. You can also give it as "homework" to learn it.
Fill in the "How do I find it?" box with directions as to how to navigate the talker. As you read the story, have the kids navigate to the correct spot to answer the questions just like Rusty did.

Students will enjoy the colorful pictures while watching Rusty learn good choices and do the right thing. Click here for more information