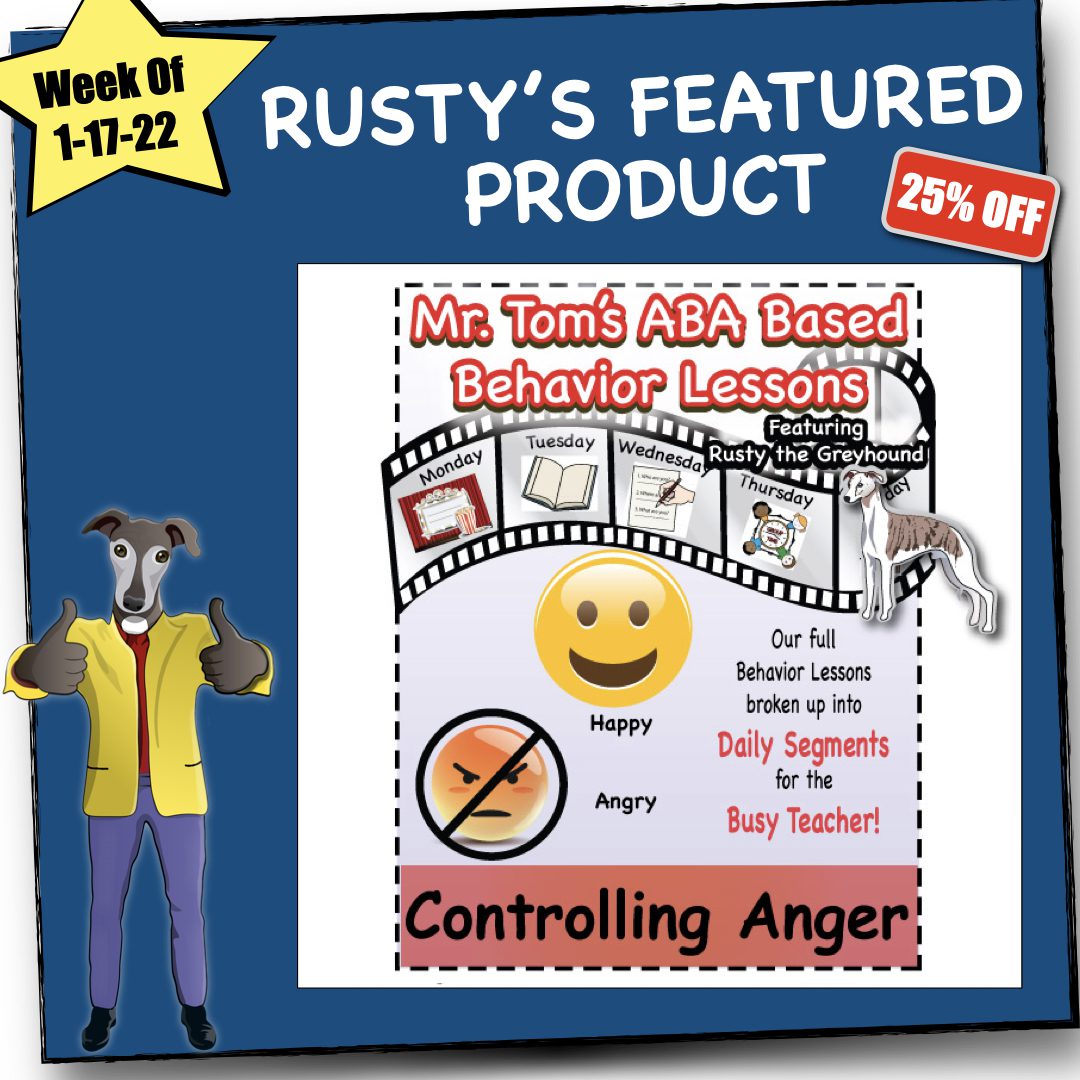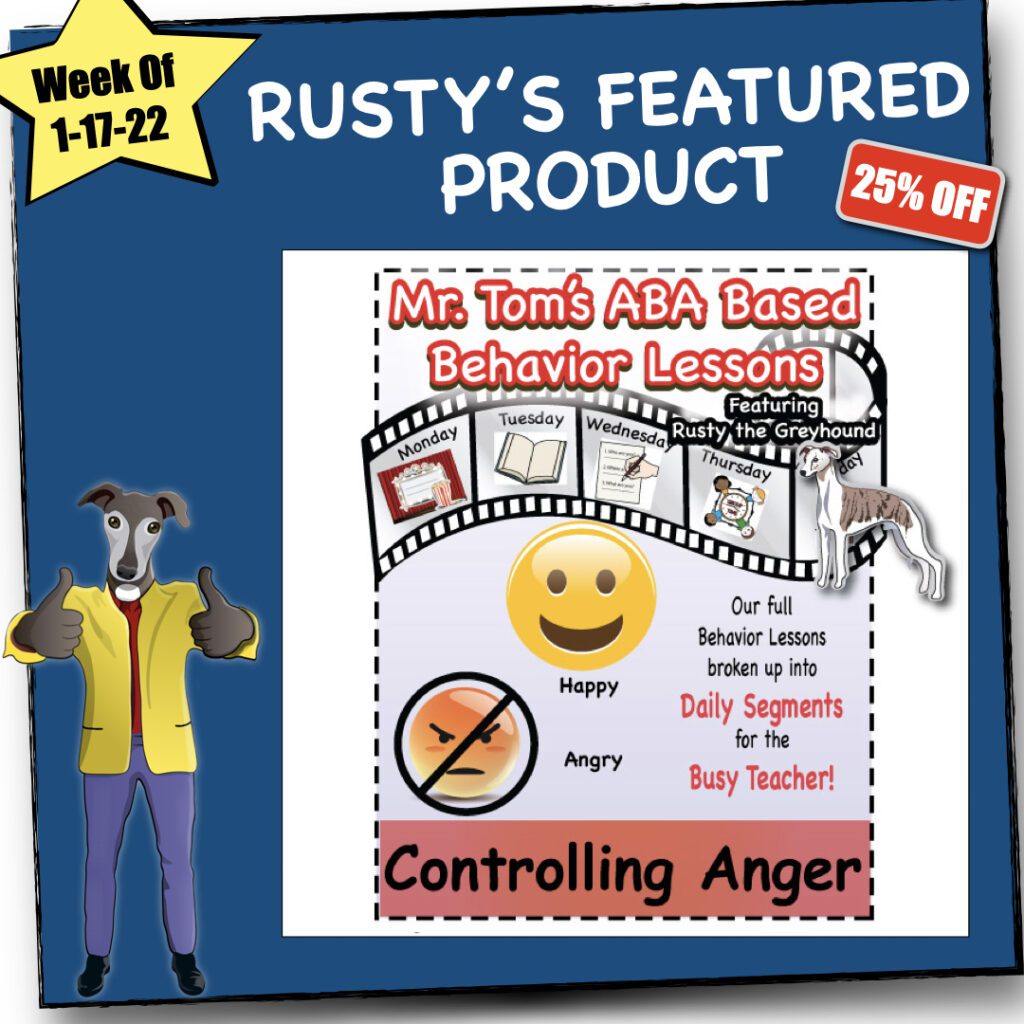 Controlling Anger: 15 min. ABA Behavior Lessons Set of 5 Lessons
In our lesson about controlling anger, you'll have everything you need to take you through one week's worth of simple lessons to teach your students how to control their anger. Rusty the greyhound will, as always, be there as a peer, support, and friendly face for your students to learn from. You'll have access to a video, story, worksheet, activity, game, and reward system all related to controlling anger.
Click Here to get the lesson!