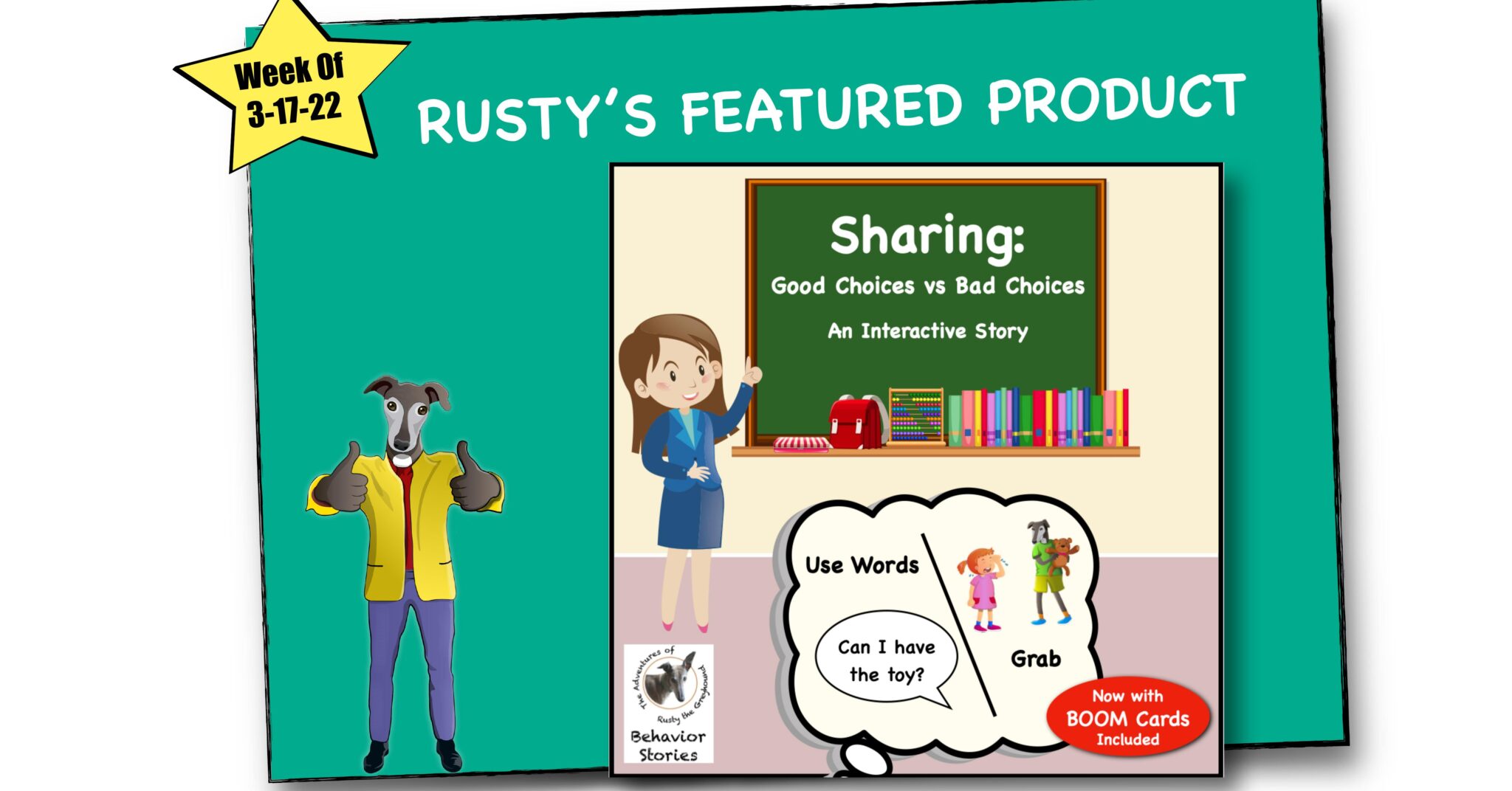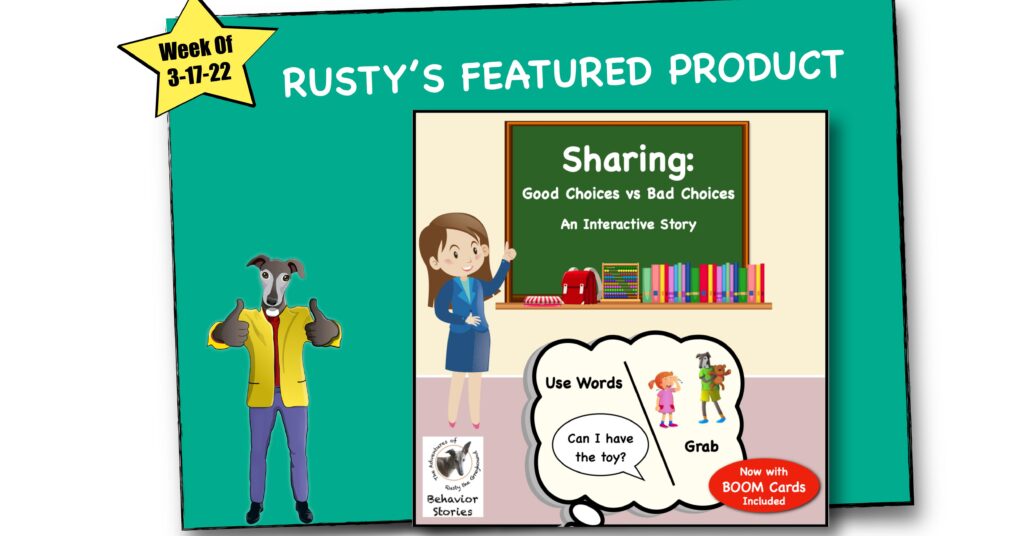 Featured Product: Sharing An Interactive Story
Rusty has a very hard time sharing. He would always grab things that he wanted or yell and run around. He never used his words to ask for what he wanted. One day at school Rusty wanted a toy Polar had. Let's see if we can help Rusty throw the bad choices in the bad choice bin and make a good choice!
Each page is labeled with where to cut the page out. It is also marked with where the images go if they do not belong on that page. Please see the PDF Preview for how the pages look before you cut them out.