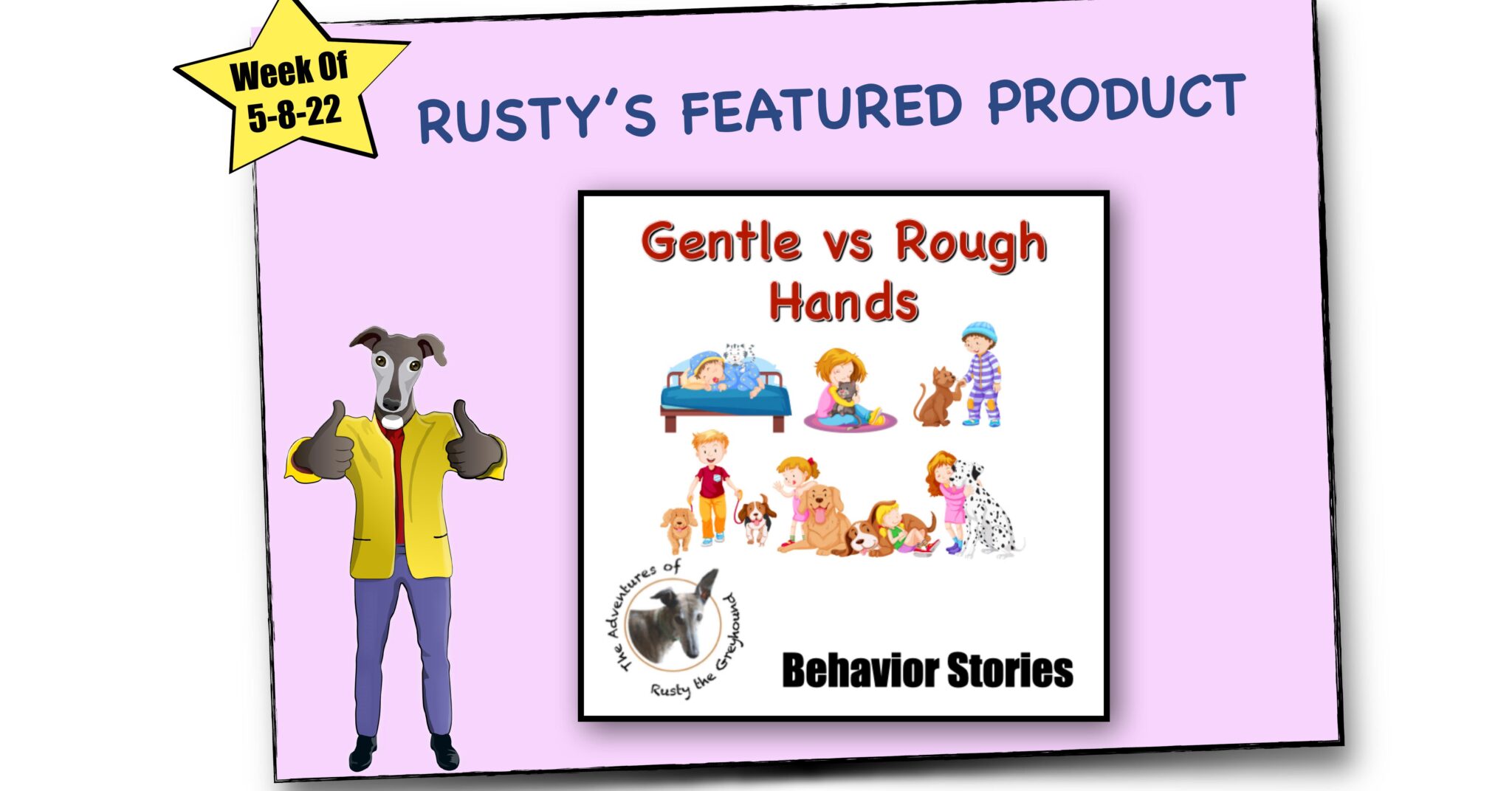 Rusty the Greyhound: Gentle vs Rough Hands – Social Skills Behavior Story – SEL
When we hit, scratch, or use rough hands, it can hurt people. But when people are gentle this feels nice! It's important to use gentle hands with everything and everyone around us.

Students will enjoy the colorful pictures while watching Rusty learn good choices and do the right thing.
Now With Comprehension Questions and Boom Card Learning Included!
As your students read or are read the story, there will be questions for them to answer. These questions will help to reinforce the concept that is being taught.
You will get two versions of the story. One version will be the story; the other will have the comprehension questions as you are reading the story.
Click here to get the story